We are professional resume writers in Melbourne and we produce personalised online resumes, no matter where you are. If you are writing a resume and you have had enough – come to us. We create resumes that work. It is one of our specialties and our resume writing service will do the perfect job for you.
Professional Online Resume Writing Services
Having a resume is important, but having a GOOD RESUME is essential when competing against other applicants. We don't teach you how to write a resume – we do it for you.
After you approach us we speak with you, then request the information that you will need on your resume. This can be emailed to us on a resume template or resume sample that we will provide. From this we will begin to create your online resume. We do this personally and do not automatically plug your details into the template.

Why Choose Us To Write Your Resume?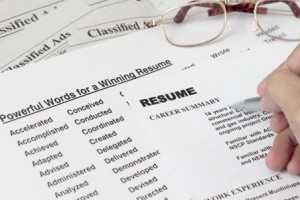 When we are writing a resume, we consider numerous layouts from various templates we have on hand. It is only after looking at your information that we select a template for you. Then we talk to you again. The resume examples we may send to you will show you what we are thinking.
We work with you on your professional resume, rather than mass produce one that does not meet your needs. This is not your greatest benefit in coming to us, however. Well what is, you may ask – it is the fact that our resume writing will be personalised for you, and still probably cheaper than what you will get anywhere else.
We do not work on resumes full time. Our chief resume writer is a professional writer who does many other things. When he creates resumes it is with a fresh mind, and with the personal attention he would give to his own resume. Remember, you don't need to know how to write a resume – we will do a professional resume for you.
Once your online resume is complete (and we can mail you hard copies also) we will send it to you for your examination. You may want to make some changes to the resume format or layout, and we will accommodate you.
And if you need it, we do cover letters too.
Cover Letters
Cover letters are also important. Often an employer will want you to address specific criteria in your application. What you say about yourself and your skills, and what you say about your ability to do the job, are very important aspects of your job application. We can use your resume as the basis for creating your cover letter, or we can create a cover letter from scratch. Whichever way we go, we will write your cover letter in consultation with you.
We Prepare Resumes For Job Seekers In All Industries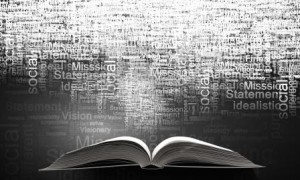 We are based in Frankston Victoria but our clients come from throughout Australia. You may want a general resume, or a resume for nursing, accountancy, engineering, teaching, or a part-time job while you are at high school, university, or raising a family or caring for a loved one. Whichever, we will meet your needs.
I have heard employees say that many job applicants do not even have a resume, and that most that are handed in are not professionally written or edited. I was told that, 'Just having a good resume gives you a foot in the door'.
Another employer told me that any professional resume is good, but that one that provides what employers want to know is what really makes the difference. We take pride in creating such a resume.
We Can Write Resumes For Any Situation
Perhaps you are student fresh out of school, or a policeman who is changing professions, or a plumber seeking employment with a large company. Whichever the case, a professional resume (and a cover letter also if you need it) will make the difference.
If you require more information, please visit our contact page.