Affordable Autobiographies: $10,000 for a finished manuscript
Most of us would like to write an autobiography or memoir, or have it written for us. (Which is what I do.) I write autobiographies on behalf of clients, or I help them to write their own 'life story'. Does this interest you? Are you considering writing, or having someone write, your life story?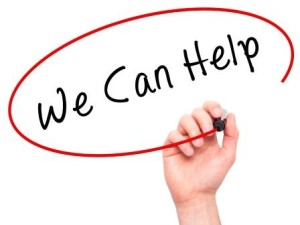 The reasons for writing our autobiography/memoir may be numerous. Perhaps we feel we have something very important to say – we might have a message to share about child abuse, genocide, religious sects, bullying or corruption, which we may have witnessed personally. We may have a religious, spiritual or philosophical orientation which is shaping our lives, and we want to help others with the same realisations which have helped us. Or perhaps we have a humorous story of quirky anecdotes that we want to entertain others with, or we have been asked to share our story about how we became a medium, or survived a kidnapping, or made our first million dollars on the stock market.
I feel that most of us, however, desire to write our story because we believe that there is nothing more important that sharing with each other the lives we live. Too often we spend time in society with individuals we know so little about. Writing a memoir can be an opportunity to 'come out' and give to others – even if only our families – an understanding of who we are. Sometimes this may be sharing that we wish to leave for posterity.
For one reason or another it is only a few of us who actually take the plunge and write our personal story. I have asked myself why and I think there are three reasons:
1. We don't know how to do it.
2. We don't have the time to do it.
3. If we need help (editing or a ghostwriter) we feel we cannot afford the necessary money paying someone else to do it.
At Writings: All your writing and editing needs we are breaking through the barriers and helping people write their stories. We are taking several steps to get this done, including conducting workshops and short courses to help writers. Here, however, you will read about how WE CAN WORK WITH YOU to get your story written – for $10,000.
WHAT WE WILL GIVE YOU
A finished manuscript (70-80,000 words) ready to go to a publisher or printer. Your book may be intended for private use only, or you might want to get it published. Your hopes might lie in self-publishing, or you might be intending to send off your manuscript to traditional publishers. What we will give you will meet the necessary requirements in each instance.
SO HOW CAN I HAVE AN AUTOBIOGRAPHY WRITTEN FOR $10,000?
The answer is this – we will work together. I will place clear limitations on what we set out to achieve, and some services will not be offered in this arrangement.
I will also be relying on a percentage of royalties (or profits from book sales if self-published). Thus, publishing your book will be a gamble for us. Therefore we will only offer a $10,000 writing contract to clients who we believe are intending and able to publish and sell their book. (Thus there will be an extra cost if you are not planning on making your book available to the public.)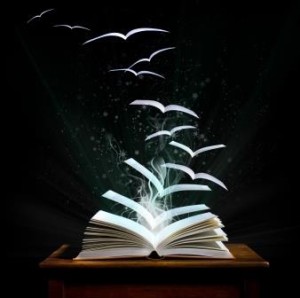 WHAT YOU WILL GET
• Your book. No-matter how much work I do, the end product will be your story – your words, your way of thinking, seeing, and viewing your world.
• The manuscript will be complete, and written and edited to a publishable standard by a published and successful author.
• It will be 70,000-80,000 words in length (approx. 200 pages).
• The manuscript will detail – in your voice – what you really want in your book.
• It will be a collaboration between the two of us.
• You will have final say on everything in your book.
WHAT YOU WILL NEED TO DO
• Type up a list of the main events or topics (30-50 points) that you want in your book and email this to me in a word document.
• Have access to skype and undertake 16 one-hour interviews with me via skype.
• After I coach you a little in how to do so, over time write 5 five-page word documents which tell parts of your story.
• Be prepared to read what I write as I send sections to you, and make necessary additions, as well as changes and corrections of your choosing, according to the method I will describe to you.
WHAT WILL NOT BE INCLUDED
• The manuscript will not be typeset and you will not have a cover. The publisher or printer will organise this as part of their costs.
• The word count of the book will not exceed  80,000 words. (Which is approximately the average length of an autobiography or memoir.)
• The manuscript will not be formatted or copyedited for publishing or printing. (Although it will be ready for submission to a publisher for publication.) Again, the publisher will organise this.
• I will not spend much time on shaping the book (structural editing) or revising the book after the first draft. (The events of the book will generally be written in chronological order.)
• Proofreading will be thorough, but hurried. A publisher will do their own proofreading – always. But if you will be self-publishing you will need to make arrangements for this.
• There will only be one round of changes for each section I send to you.
Writing your life story, memoir or autobiography is a big job. It is demanding and time consuming. If you enlist someone else's help it is also costly. Without someone else's assistance it is very demanding on your time. Some clients and potential clients have been horrified when they hear $20,000 is required. 'Why do you charge so much?' they might ask. The simple answer is that $20,000 might actually reflect a low hourly income – definitely not enough for a published professional writer and editor with graduate and postgraduate writing degrees. It is no wonder that celebrity authors charge so much, as well as a percentage of royalties.
The service we are offering will provide a breakthrough in ghostwriting services that will open a door for you – a door to an opportunity that is almost irresistible. You will be guided every step of the way and the time you will need to spend on your project will be minimal – easily able to be found if you are working full-time.
FURTHER QUESTIONS YOU MIGHT HAVE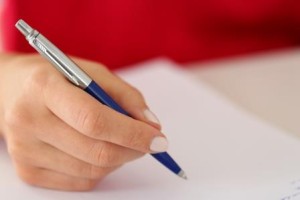 HOW LONG WILL IT TAKE TO WRITE AN AUTOBIOGRAPHY?
We will negotiate this, but usually 6-12 months.
HOW DO I PAY YOU?
In instalments of $1000 paid in advance throughout the life of the project. If the project continues for ten months, then that will be $1000 per month.
WHAT IF I WANT TO DISCONTINUE THE PROJECT PART WAY THROUGH?
You can discontinue the project at any time. Part of my income – from royalties or book sales if self-published – will then be lost, so I will expect (but not insist on) an offer of compensation. If what I have written for you is later published I will expect the same and this will be written into our contract.
Please note: Writings: All your writing and editing needs is an ethical and trusting business. We believe in the goodness, honesty and integrity of people. Of course we are aware that our trust will sometimes be abused. (And if it is, we will fight for our rights.) However, both Lilette and I are of the opinion that there is nothing more important than our relationships and how we care for and respect each other.
CAN I GET A REFUND?
After spending your first $1000 on the project, I will show you what I have done. If at this stage you are not happy with how it is going, I will return $500 to you. After this point a refund will be unlikely, as I will be following your instructions every step of the way. But I will listen to and consider anything you have to say.
CAN I MAKE CHANGES TO OUR ARRANGEMENT?
Yes you can. We will always accommodate you. For example, you may want to provide written notes for most of your book. This, however, may incur an extra cost if you are not an accomplished writer. It is much easier to write your book for you from guided interview questions.
HOW AND WHEN DO WE START
Give us a call on 0417 162 146. We would like to speak to you in person. If you prefer you can send us some details first and ask us to call you.